Top Quality Crawl Space Repairs Service in Southwestern, PA
Crawl Space Repairs Services in Southwestern, PA
Are you experiencing issues with your crawl space in Uniontown, PA? TC Foundation Pro's LLC is your trusted partner for professional crawl space repair services. We understand the unique challenges that crawl spaces can present and are committed to providing effective solutions that ensure the health and structural integrity of your home. To know our concrete services, call us now!
When is a Crawl Space Repair Needed?
Crawl spaces are often out of sight, out of mind for many homeowners. However, neglecting crawl space problems can lead to significant problems for your home. Here are some signs that indicate it's time for a crawl space repair:
Moisture and Water Intrusion
If you notice standing water, dampness, or moisture in your crawl space, it's a clear sign of a problem. Excess moisture can lead to mold growth, wood rot, and compromised structural integrity.
High Humidity
Elevated humidity levels in your crawl space can create an ideal environment for mold, mildew, and pests. This can affect your indoor air quality and the overall health of your home.
Sagging Floor
If your home's floors are sagging or uneven, it may be due to structural issues in the crawl space. Addressing these problems promptly is crucial to prevent further damage.
Unpleasant Odors
Foul or musty odors in your house could be a result of crawl space problems, particularly mold or mildew growth. Eliminating these odors requires addressing the root cause.
Pest Infestations
Crawl spaces are vulnerable to pest infestations, which can cause damage to insulation, wiring, and structural elements. Repairing and sealing the crawl space can prevent pests from entering your home.
Increased Energy Bills
An inadequately insulated or sealed crawl space may result in energy loss, resulting in higher heating and cooling bills. Proper crawl space encapsulation can improve energy efficiency.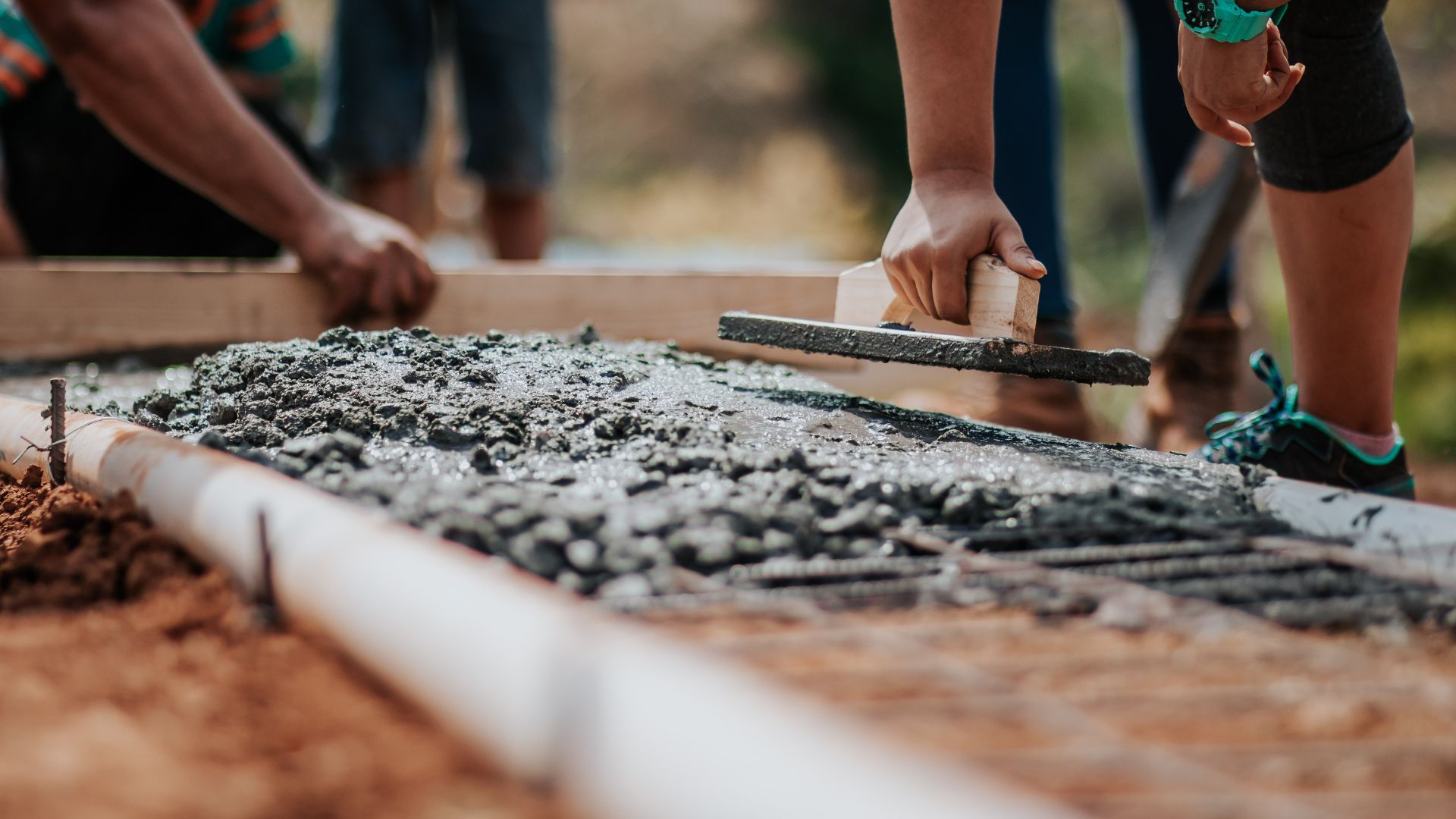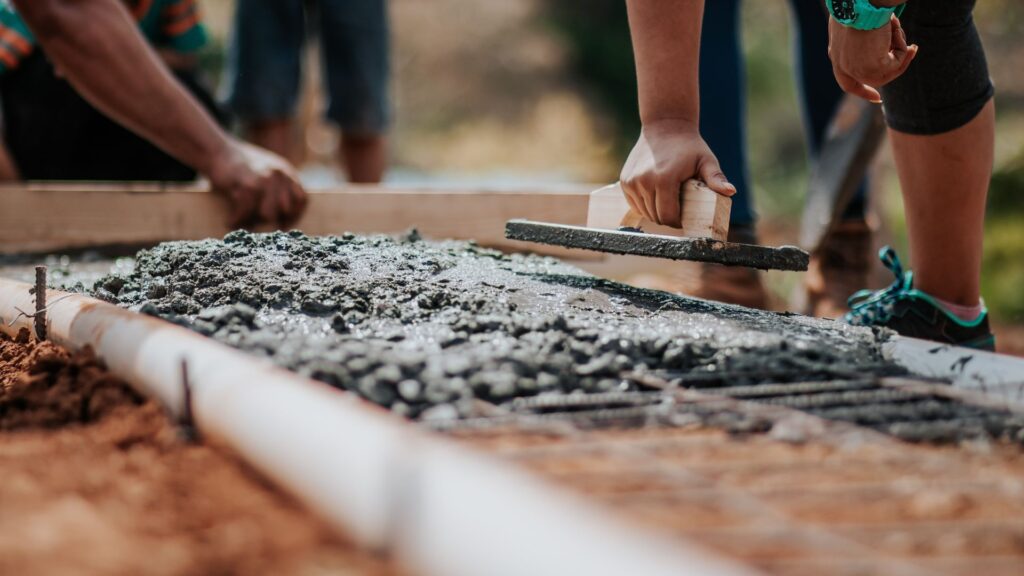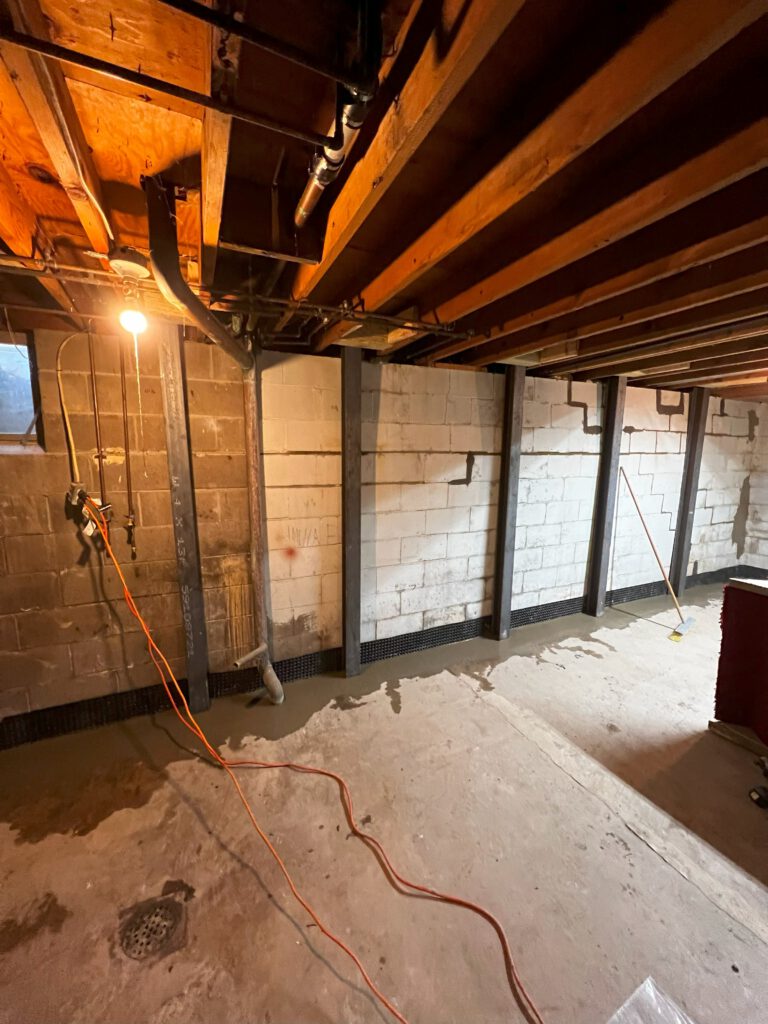 Our Crawl Space Repair Services
At TC Foundation Pro's LLC, we offer a comprehensive range of crawl space repair solutions tailored to the unique requirements of your Uniontown, PA, home. Our services include:
Crawl Space Encapsulation
We seal and encapsulate your crawl space to create a barrier against moisture, humidity, and pests. This process involves installing a vapor barrier, insulating walls, and sealing vents to ensure a dry and controlled environment.
Moisture Control
Our experts will implement moisture control solutions, including dehumidifiers and drainage systems, to maintain optimal humidity levels in your crawl space, preventing mold and mildew growth.
Crawl Space Insulation
Proper insulation not only improves energy efficiency but also helps maintain a comfortable indoor temperature. We install high-quality insulation materials to ensure your crawl space is properly insulated.
Structural Repairs
If your crawl space has structural issues such as sagging beams or deteriorating joists, our team is equipped to provide the necessary repairs to ensure the stability of your home.
Pest Control
We employ effective pest control measures to eliminate existing infestations and prevent future ones. Our goal is to safeguard your crawl space against unwanted visitors.
Odor Removal
Our crawl space repair services include addressing odor issues by eliminating mold, mildew, and other sources of unpleasant smells, leaving your home smelling fresh and clean.
Learn more about us today!
Why Choose TC Foundation Pro's LLC?
When it comes to crawl space repair in Uniontown, PA, TC Foundation Pro's LLC stands out for several reasons:
Expertise: Our team of experts has years of experience in diagnosing and resolving crawl space problems. We understand the unique challenges that crawl spaces present and have the knowledge to provide effective solutions.
Customized Approach: We tailor our crawl space repair services to meet the specific needs of your home. Every situation is unique, and we ensure that the solutions we provide are the most appropriate for your circumstances.
Quality Materials: We use high-quality materials and state-of-the-art techniques to deliver long-lasting results. Our commitment to quality extends to every aspect of our work.
Transparency: We believe in open and honest communication with our clients. We'll keep you informed throughout the process, explaining the steps we take and why they are necessary.
Licensed and Insured: TC Foundation Pro's LLC is a fully licensed and insured company. You can have confidence that your crawl space repair project is in capable and professional hands.
Contact TC Foundation Pro's LLC for Crawl Space Repair in Uniontown, PA
Don't let crawl space problems compromise the comfort, health, and structural integrity of your home. Contact TC Foundation Pro's LLC today to schedule a consultation and assessment of your crawl space repairs in Pittsburgh PA needs. Our friendly and knowledgeable team is ready to answer your questions and provide you with a customized plan to address your crawl space concerns.
Invest in the well-being of your home and family. Choose TC Foundation Pro's LLC for crawl space repair in Uniontown, PA, and experience the difference our expertise and commitment to quality can make. Let us create a dry, clean, and healthy crawl space that contributes to a safer and more comfortable living environment.
Contact us today to get started on your crawl space repair journey. Your home deserves the best care, and we're here to provide it!