High Quality Concrete Services in Southwestern, PA
Concrete Services in Pittsburgh, PA
When it comes to the stability and safety of your property in Uniontown, PA, the condition of your concrete surfaces plays a crucial role. Over time, concrete can deteriorate due to various factors, including weather, wear and tear, and soil settling. If you've noticed cracks, uneven surfaces, or other signs of concrete damage, it's essential to address these issues promptly to prevent further deterioration and potential safety hazards. To know our exterior drainage system services, give us a call!
When is a Concrete Repair Needed?
Concrete repair is necessary when you observe any of the following signs:
Cracks
Small cracks can develop in concrete surfaces over time, and they often start as minor cosmetic issues. However, if left unattended, these cracks can expand, leading to more extensive damage.
Uneven Surfaces
If you notice that your concrete has become uneven, with sections that are higher or lower than the rest, it can create tripping hazards and affect the aesthetics of your property.
Spalling
Spalling is when the surface of the concrete begins to flake, chip, or break off. It is often caused by freeze-thaw cycles, moisture infiltration, or the use of low-quality concrete.
Settlement
Settlement occurs when the soil beneath the concrete shifts, causing the concrete to sink or settle unevenly. This can lead to structural issues and water drainage problems.
Water Infiltration
If water is seeping through your concrete surfaces, it can damage the underlying structure and contribute to mold and mildew growth.
Deterioration
As concrete ages, it may show signs of deterioration, such as crumbling edges or a rough, deteriorated surface. This not only affects the appearance but also the integrity of the concrete.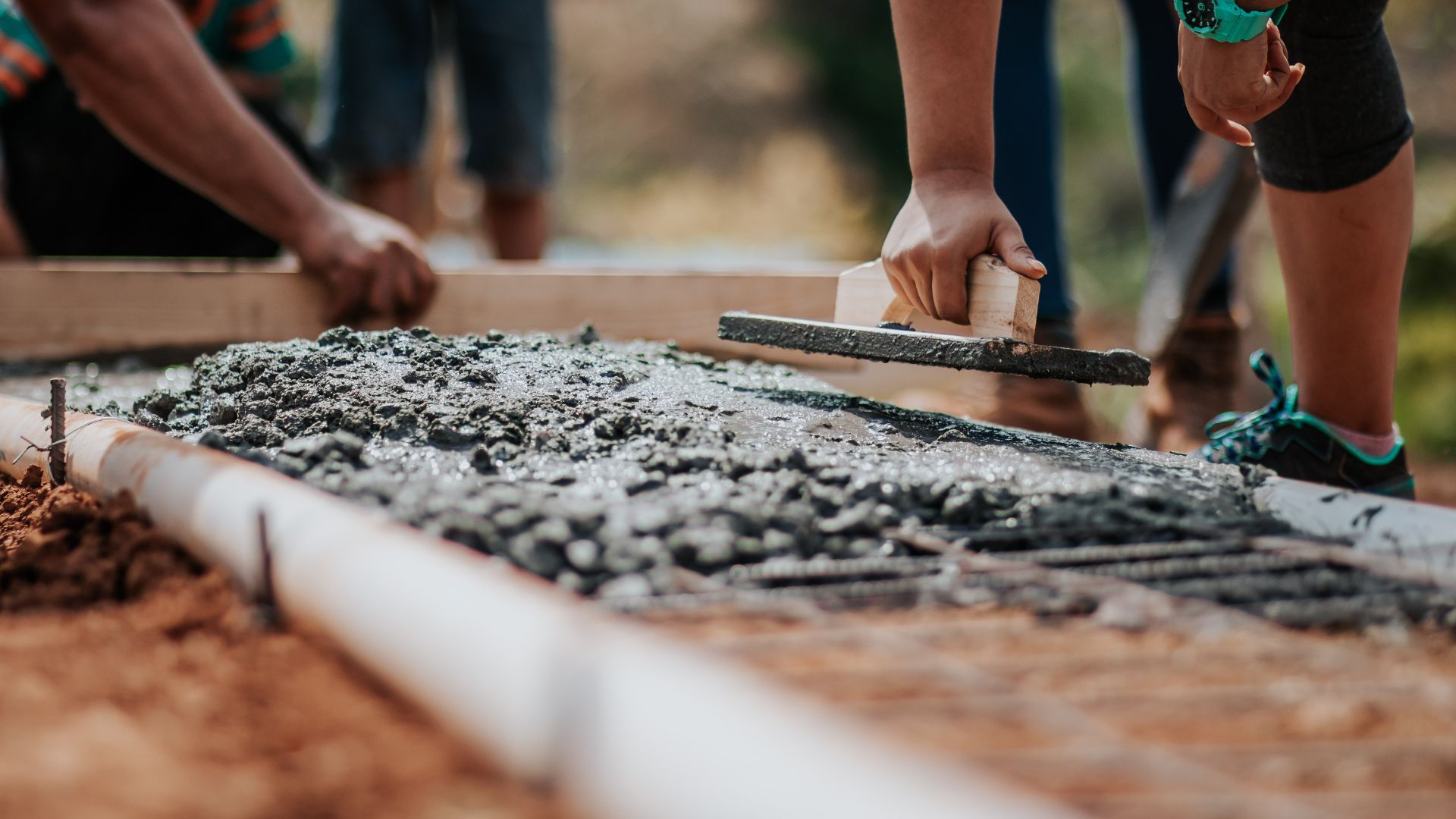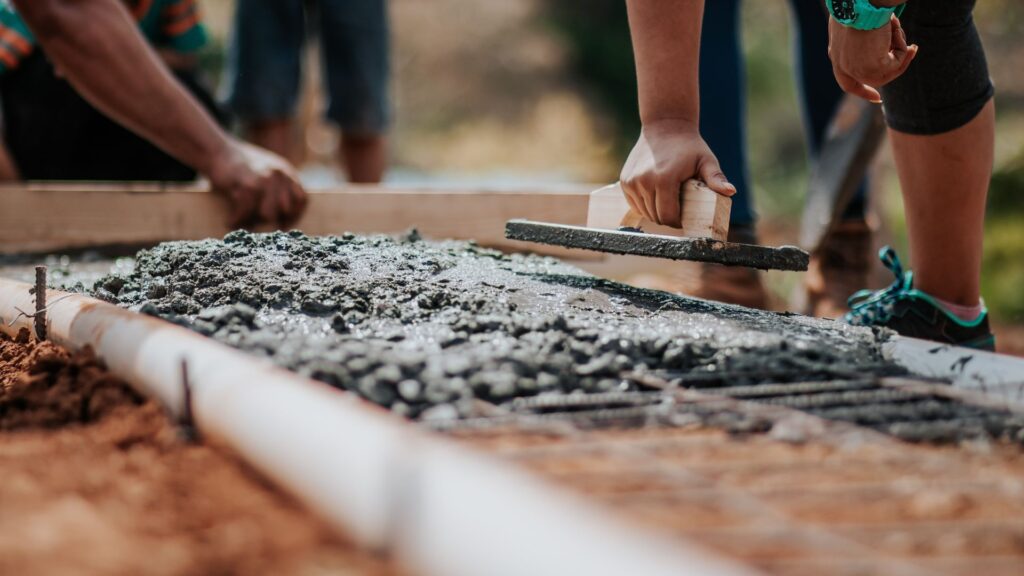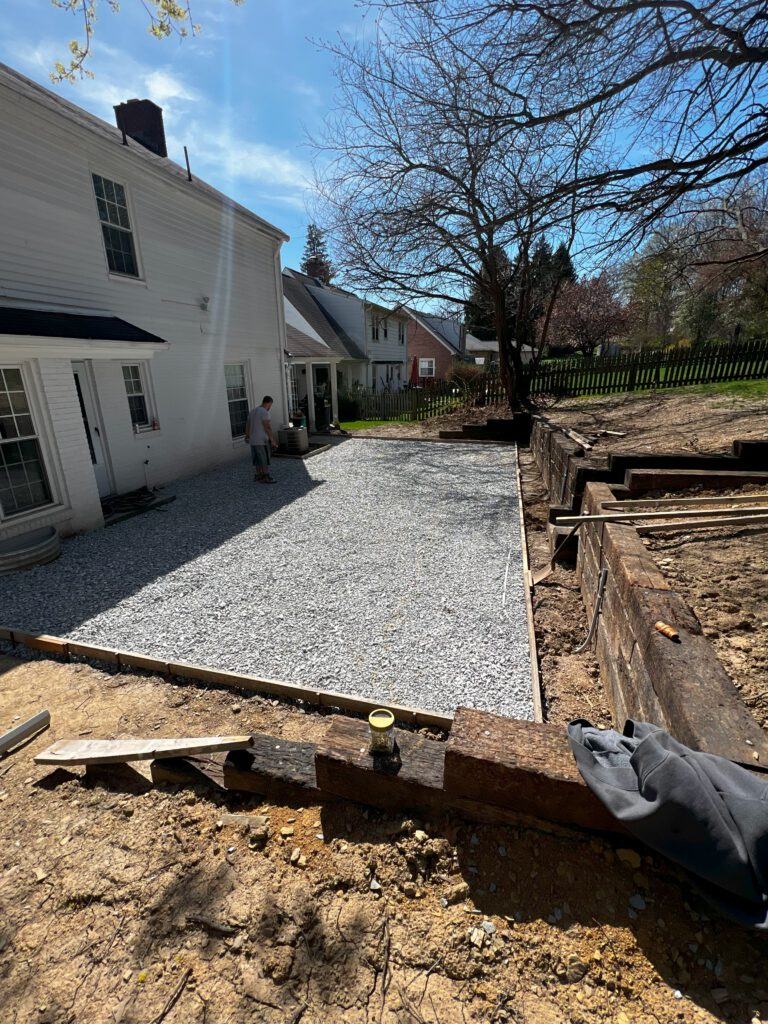 Our Concrete Repair Services
At TC Foundation Pro's LLC, we specialize in providing professional concrete services Southwestern PA tailored to the unique requirements of your property in Uniontown, PA. Our team of experts has the knowledge, experience, and tools to address a wide range of concrete issues. We offer the following concrete repair solutions:
Crack Repair
Small cracks can quickly become significant problems if not repaired promptly. We use industry-leading techniques to repair cracks in your concrete surfaces, preventing them from spreading and causing further damage.
Concrete Leveling
Uneven concrete surfaces are not only unsightly but also pose tripping hazards. Our concrete leveling services restore the evenness of your concrete, making it safe and visually appealing.
Spalling and Surface Repair
If your concrete is spalling or has surface damage, we can restore it to its original condition. Our expert technicians will remove damaged areas and apply high-quality materials to provide a smooth, durable finish.
Concrete Resurfacing
For heavily damaged or deteriorated concrete surfaces, resurfacing is often the best solution. We apply a new layer of concrete overlay, giving your surfaces a fresh and attractive appearance.
Foundation Slab Repair
If your foundation slab has settled or cracked, it can jeopardize the stability of your entire structure. We specialize in repairing foundation slabs, ensuring your home remains safe and secure.
Concrete Sealing
To prevent future damage, we offer concrete sealing services. Our high-quality sealants protect your concrete from moisture infiltration, freezing and thawing, and other environmental factors.
Learn more about us today!
Why Choose TC Foundation Pro's LLC?
When you choose TC Foundation Pro's LLC for your concrete repair needs in Uniontown, PA, you can expect:
Expertise: Our team consists of highly trained professionals with years of experience in concrete repair. We understand the unique challenges that Uniontown's climate and soil conditions present.
Quality Workmanship: We take pride in delivering top-notch workmanship in every project we undertake. Our goal is not just to repair your concrete but to ensure its longevity and functionality.
Customized Solutions: We recognize that every concrete issue is unique. That's why we offer tailored solutions that address your specific concerns and budget.
Transparency: From the initial assessment to project completion, we maintain open and transparent communication. You'll know exactly what needs to be done and why.
Licensed and Insured: TC Foundation Pro's LLC is a fully licensed and insured company. Your peace of mind is our priority.
Contact Us for Your Concrete Repair Needs
Don't wait until minor concrete issues become major problems. Contact TC Foundation Pro's LLC today for a professional assessment and consultation. Our team is ready to provide you with a customized plan to repair and restore your concrete surfaces, ensuring the safety and aesthetics of your property in Uniontown, PA.
Invest in the longevity and stability of your property by choosing TC Foundation Pro's LLC for all your concrete repair needs. Let us help you preserve and enhance the beauty and functionality of your concrete surfaces. Contact us today to get started!
Transform Your Concrete – Contact TC Foundation Pro's LLC for Expert Concrete Repair Services!